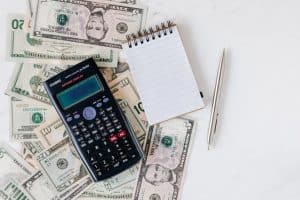 It is advisable to get coverage for your assets, and your home, manufactured or not, is no exception. If you are considering to buy or if you already own a manufactured home, you are aware of all the benefits of mobile housing.
Despite these mobile homes being a relative alternative to stick-built traditional homes in terms of affordability and maintenance, most people don't keep around enough money for repairs and replacements, especially after purchasing a new home.
Manufactured Home Warranty Plans – Why Should You Get One?
Appliances and home systems of these homes are not built to match the lifespan of your manufactured home, which is why it is wise to invest in manufactured home warranty plans.
People living in these homes require a warranty that ensures the security of their homes as well as their assets. This ensures that your systems and appliances are protected in case of a tragedy such as a fire.
As manufactured homes are becoming more popular, so is the need to get them these plans. These homes are prefabricated contemporary designed houses that have ceiling fans, top-of-the-line appliances, fixture upgrades, and so much more.
Manufactured homes have gained a lot of popularity because, other than offering a more casual and simpler lifestyle, they are more energy-efficient and eco-friendly.
These homes also require less maintenance compared to traditional stick-built homes as they have a metal chassis in place of a traditional foundation.
A manufactured home warranty is a structural agreement between the home buyer and the manufactured home company.
It gives a written agreement between the two parties to ensure the homeowner. Manufactured home warranties are more like safety nets. They ensure that you are not stuck with a huge bill in case you need to have your appliances or home systems repaired or replaced.
There are different home warranties, depending on the home owner's preference, a manufactured home warranty can offer optional coverage for some add-ons. Such add-on are inclusive of but not limited to;
Septic pump
Spa
Roof leaks
Pool
Standalone freezer
Well pump
Manufactured home warranties vary depending on the type, pricing, and coverage as well. Cheap mobile home warranty plans do not have extensive repair and replacement coverages as pricier plans.
Types Of Manufactured Home Warranty Plans
Before making the decision to invest in a warranty, it is important to understand what a manufactured home warrant is, and what is included in the coverage and what isn't. It is also important to know the benefits of home warranties generally. When it comes to warranty plans for these homes, there are three different types:
appliance plans
system plans
combination plans
Appliance plans are warranty plans that mostly cover home appliances. These appliances are such as dryers and washers.
System plans, on the other hand, cover the systems in your manufactured home, such as plumbing and electrical systems.
A combo warranty plan covers both the systems and appliances; hence it is a combination of both systems and appliances warranty plans.
Some providers offer comprehensive and basic plans. Both the comprehensive and basic plans have coverage for appliances and systems included in the plan. The comprehensive plan, however, covers more items, and it is also inclusive of protection for add-ons.
What Necessitates Having A Manufactured Home Warranty Plan?
Most appliances and systems have a lifespan, which is why it is important to ensure that they have a warranty as early as possible. Regardless of how strong a house is, or whether it is built with the intention to last forever, the systems and appliances won't last that long for both conventional built and manufactured homes.
Such systems as the plumbing system, heating and cooling systems, electrical system, and the washer and dryer are likely to break down or stop working all together at some point.
This is what necessitates the need for a mobile home warranty. This plan comes with the purchase of a manufactured home, just as it is for a conventional site-built home.
In case there is havoc in your home, such as leakage of your plumbing system. If there is an overflow in your manufactured home, it will be less stressful if your appliances and systems are warrantied.
Water leakage in a manufactured home can be as damaging as it is in a conventional-site built home. If the leakage noted on time, it can cause a lot of havoc and cause extended damage to your home.
Importance Of Having A Manufactured Home Warranty Plan
In addition to saving finances when there is a system or appliance failure in your manufactured home, a mobile home warranty has many more advantages. A manufactured home warranty provides protection for your main appliances and home systems, as well as the peace of mind that comes with it.
When you have a manufactured home warranty, you are also guaranteed some exceptional perks such as discounts at retailers and restaurants; and also save on your appliances. Other importance of having a home warranty plan for your manufactured home is;
1. Additional security
It can be very stressful when a major system or appliance breaks down at home, and you have no money to replace it.
Having a home warranty plan ensures that you don't stress about such things as your refrigerator breaking down, or your air conditioner failing in the dead of summer.
When you have a home warranty, you can rest easy and have peace of mind because it is going to cover the costs for replacing or repairing your appliances and systems.
2. More resale value for your home
Selling your home, if you ever decide to, becomes very easy when you have a manufactured home warranty plan.
Most potential buyers will be easily enticed if the home has a warranty plan.
This is because they are sure that the plan provides a safety net on the systems and appliances in that home for the first year of ownership.
3. Access to local professionals
When you are living in a manufactured home, it can be very stressful to find a trusted service technician around. You have to make calls and ask around to find a reliable service provider, which can be very exhausting.
Having a home warranty plan ensures that you don't have to stress about finding local professionals.
This is because most of the home warranty companies usually send a contractor who is professionally skilled from their network to take care of replacements and repairs.
As such, mobile home warranty plans ensure that you have quick and reliable access to local professionals and technicians.
The advantage of having a manufactured home warranty is that you deal with only your home warranty company's representative. This relieves you of the pressure and headaches of making many calls to find contractors with the most favorable quotes.
The only thing you have to worry about is the service request fee, and your representative will send a very skilled, professional, and trusted service provider to address your concerns.
Manufactured Home Warranty Plans – 10 Providers
Mailing Address: One International Blvd. Suite 400, Mahwah, New Jersey 07495-0400
Contact Phone: 1-855-267-3532
Contact Link: https://is.gd/7SEbro
Select Home Warranty is a New Jersey-based home warranty provider that boasts more than 5 years of experience in the industry. One feature that puts them among the best providers of manufactured home warranty plans is the fact that they provide discounts on their policies, including a $200-off offer for any plan you select. They also provide 2 extra months free warranty.
Their main plans include the Platinum Care, Gold Care and Bronze Care home warranty for homeowners, buyers, and sellers as well as real estate sales brokers or agents.
Mailing Address: 6825 E Tennessee Ave 410, Denver, CO 80224
Contact Phone: 1-877-806-8777
Contact Link: https://is.gd/ErLK3Q
StrucSure Home Warranty is a third party insurance and home warranty provider that has been in business since 1997. Their warranty plans mostly cover your home from structural defects and systems such as wiring, plumbing, ducting, and much more.
If you're a manufactured home manufacturer, builder or dealer, this could be the best place to seek for a solution. In addition to these, they also provide other home warranty plans for both contractors and homeowners. They are located to the south-east of Downtown Denver in the state of Colorado.
Mailing Address: 889 Ridge Lake Blvd. Memphis, TN 38120
Contact Phone: 1-888-429-8247
Contact Link: https://is.gd/eSy52j
The American Home Shield company, located in Memphis, has been in business since 1971. For the past several decades, they have continued to provide homeowners with incredible solutions for major appliance and systems breakdowns, some of which come quite unexpected. They currently provide three different home warranty plan options, including Appliance, Combo, and Systems.
They also work closely with the best professional repair experts so they spare their clients from the agony of searching for a reliable technician in case of appliance or systems break down due to wear and tear. As a matter of fact, according to reviews.com, AHS is rated the best home warranty provider in the US due to their vast experience, flexible coverage, and reliability.
Mailing Address: Bright Insurance Agency, 27777 Franklin Rd., Suite 200, Southfield, MI 48034
Contact Phone: 1- 888-637-9133
Contact Link: https://is.gd/xoN1GL
Located in Southfield, Michigan, Bright Insurance provides a variety of comprehensive covers for manufactured homeowners, including manufactured home warranty plans. They provide their coverage through a number of carriers, including Cornerstone United and Foremost Insurance Group.
In addition to manufactured home protection plans, they also proved other mobile home housing products such as homeowners insurance and tenant insurance for manufactured homes as well as specialty insurance.
They have a dedicated team, of expert customer service experts that are always ready to help with your queries and concerns. Among their specialty insurance services include motorhome and travel trailer insurance, motorcycle insurance, boat and personal watercraft coverage, and golf cart coverage.
They are among the top rated providers of manufactured home warranty plans in the country.
Mailing address: 1090 King Georges Post Rd. Edison, NJ 08837
Contact Phone: 1-888-769-4134
This provider is based in New Jersey that aims at providing the best customer service to its clients. These providers help their clients save on time as well as ensure that they never have to make payments for a home repair that is covered in the warranty plan. They are equipped with local pre-screened technicians to help fix your home systems and appliances and around the clock home warranty service. Choice Home Warranty offers two plans plus optional add-ons.
Mailing Address: P.O. Box 7248, Santa Rosa, CA 95407
Headquarters Address: 1244 Apollo Way, Santa Rosa, CA 95407
Service Department: 800.992.3400
Consumer Sales: 888.875.0533
Renewals Department: 800.327.9292
Cancellation Support: 800.992.3400 Ext. 7521
Real Estate Sales: 800.444.9030
Real Estate Fax: 800.772.1151
Portfolio Management: 855.851.3454
Portfolio Management Fax: 866.337.6393
These providers offer four plans with optional add-ons. They are rated top providers because of their excellent customer service that allows customers to select their own service contractors. This service contractor, however, has to be pre-approved.
Contact phone: 866-451-2281
These service providers provide their customers with free coverage for a month, as well as three plans with optional add-ons. In terms of professional experience, they have a network of more than ten thousand licensed experts and technicians.
This home warranty provider offers coverage of 2 plans plus optional add-ons to their clients. Their coverage entails mostly items that have been installed improperly or those that have not been maintained well, and they have no cap on HVAC coverage.
This provider has five plans that vary from kitchen coverage to a comprehensive protection bundle. The premium prices of this coverage range from $29.99; they also have deductibles of $55.
Customer Support
Mon-Thur 8:30am-6pm EST
Fri 8:30am-4pm EST
Sat 9am-3pm EST
(800) 910-8538
Claims
All States Except CA, FL, IA,TX, VA, WA
(877) 637-7890
CA, FL, IA, TX, VA, WA Residents
(800) 863-8600
Ultimate Electronics Protection
(844) 885-8621
Billing Inquiries
Mon-Thur 8:30am-6pm EST
Fri 8:30am-4pm EST
Sat 9am-3pm EST
(877) 752-6796
9. Total Home Protection
Address: 300 McGaw Drive 2nd Floor, Edison, NJ 08837
Toll Free: 1-800-545-0402
This provider offers customers two plans that cover select systems and appliances at home. The premium costs of this provider are different, as they vary with home details of the customer and the location. These costs have standard deductibles of $75, and they have an optional add-on included in the coverage.
General email inquiries: info@cinchhomeservices.com
Media inquiries: (561) 322-4510
Headquarters: 4700 Exchange Ct, Suite 300, Boca Raton, FL 33431
(800) 778-8000
Ft. Lauderdale Service Center: 1625 N.W. 136th Ave, Suite 200 Ft. Lauderdale, FL 33323
Anderson Service Center: 1520 E. Greenville St, Suite K, Anderson, SC 29621
This provider offers home warranty plans with three plans. These plans start with appliances only, and they also have a comprehensive package. There are also combo plans from this provider that range from $54.95 monthly with standard deductibles of $125. The warranty plans of this provider are inclusive of a six months guarantee on service and repairs.
What is covered/ not covered under a manufactured home warranty plan?
Manufactured or mobile home warranties cover items that; have been installed and maintained well by the homeowner, have been explicitly written into the contract, and those that have been broken from age or normal wear and tear.
A manufactured home warranty does not cover the following;
Pre-existing damages
If the professional experts determine that your appliance or home system is failing as a result of a pre-existing condition, either known or unknown, your mobile home warranty will not cover the expenses for repairs or replacements.
Appliances that are located outside the home
A mobile home warranty does not cover appliances that are attached or detached to your home, such as garages. However, there are exceptions to this rule, such as well pumps, air conditioners, septic tanks, and exterior pools and spas.
Issues that do not fall under the umbrella of "normal wear and tear" are not covered by these warranty plans. Such issues are those resulting from;
Fire
Earthquakes
Mud
Soil movements and settlement
Pest damage
Storms
Accidents
Water damage
Lightning
Excessive or inadequate water pressure
These plans do not cover any service that encompasses toxic and hazardous materials. These materials are inclusive of but not limited to lead paint, asbestos, or mold, and they should be fixed through the Environmental Protection Agency.
Issues that are caused by lack of routine maintenance and basic appliance and home system care are also not covered by the manufactured home warranty. These are:
Failure to maintain and clean as specified by the appliance manufacturer
Misuse and abuse
Corrosion or rust
Mold and mildew
The chemical or rudimentary build-up
Businesses are also not covered by these plans. This means that, if you decide to use your manufactured home for business as a daycare center or as a nursing home, any appliances or systems that fail will not be covered by your home warranty. The business requires a separate form of insurance for business.
Issues due to inadequacy are also not covered by manufactured home warranties. This are such issues as appliance failure or breakdown due to improper installation or lack of capacity.
Other issues as oversized and undersized systems, manufacturer's defect, system and appliance modifications, and mismatched systems are also not covered by these plans.
Related: Top Twenty Manufactured Home Insurance Providers
Conclusion
Homeowners have three levels of these warranty coverage, which they can choose from depending on their needs and preferences.
The system plans cover the home systems, and the appliance plans cover the appliances only, while the comprehensive combo plans cover a mix of the others.
It is also possible to customize your warranty plan for such items as roof leaks and septic tanks using add-on coverage.
A home warranty plan can include main appliances such as washing machines, refrigerators,  dishwashers; and major systems such as electrical and plumbing, heating and cooling, and ductwork systems.
This all depends on the level of coverage you choose for your home.