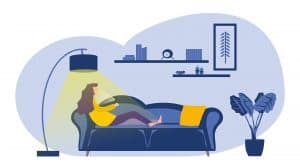 Are you purchasing a home for the first time? With the many options available markets, you ought to be very confused. Some of the options available include manufactured homes, townhomes, site-built homes, condominiums, motorhomes, and renting apartments.
This manufactured home vs condo article aims to help you reach an educated decision on the best home, with a bias to manufactured home and condominiums.
Here you will read the pros and cons of manufactured home over the condos and vice versa.
Although there is no lifestyle perfect for every individual, there is always a home that perfect for everyone's lifestyle.
The first essential thing is to understand what these types of homes are and what they hold.
What Is A Manufactured Home?
This type of home is mainly pre-built from the factories before they are transported to the location. Mostly, they are referred to as mobile homes due to their portable feature. Often, manufactured homes are set in parks or leased land; rarely are they set in owned land. A manufactured home is considered personal property, and you only pay lease or park fees.
On the contrary, if you place manufactured home in owned land, it becomes a real property to which you have to pay property taxes. The most distinct benefit is that manufactured homes have less cost per square foot. They exist in different options that will feature different needs, tastes, and lifestyles.
What Is A Condo?
Condos is used as a short form for condominiums. It refers to a privately owned residence in an apartment-like building with multiple units. They can either be owned by a single homeowner, a family, or a community. Typically, condos are stack on top of each other to make large high-rise building; however, there exist detached condos.
Owning a condo is legislated by an act that specifies your condo's private location and right of ownership. If there are some shared property, which is often, the legislative act defines your rights to use the common property
13 Factors To Consider Before Buying A Home
Before deciding the type of home to buy, you should consider how it may affect your lifestyle and financial state. This is because purchasing a home is a decision that has a great impact on your income. Some of the essential factors to put into consideration include;
1) Location
Regardless of future fluctuation in the real estate market, an excellent location remains an essential asset. This is because you cannot make advancements in location but adjust your home to blend with your lifestyle. It is recommended to buy a home near your working station to save on transport costs and time. However, be sure that any strategically placed homes are profitable investments.
2) Infrastructure
Make sure to buy a home where you can access the necessary infrastructures. You need to check on factors like road network, water supply, street lighting, internet, telephone, recreational activities, among other amenities.
3) Neighborhood and Crime rate
Are you looking for a family-friendly environment? It is advisable to find out in-depth information about the vicinity of the place you want to reside in. A great residential home will feel better with friendly neighbors and good influencers. Ensure that you check from online the crime rate in the neighborhood or inquire directly from those staying near the location.
4) How much you can afford?
It is advisable to weigh how much you are willing to spend to avoid setbacks. This strictly depends on your budget. Most people have their lifestyles determined by their income earnings. Also, many people would like to occupy homes that are modernized and upgradable as technology grows. If you are stack on at the start point, a financial expert will help you reach a decisive point.
5) House inspection and maintenance
This is a must-consider factor. Do not buy a house because they have an appealing view, make sure you inspect into maintenance, repairs, and renovations required. This is because you may end up buying a house and incur more cost in renovating; cost that you could buy a better home. A real estate agent becomes handy when calculating these costs.
6) Topography
It is true that everybody naturally likes green open space. Apparently, you will prioritize beautiful scenes with an excellent environment for your family to grow up in. Make sure to explore the landscape, trees, surroundings, and other neighboring homes. Purchasing a home in the highest area is perfect because of the excellent drainage and a good view.
7) Buying a new home or used?
Depending on what is likely to give you and your family comfort, you will choose between used or new home. Whichever your choice, each has its pros and cons. Mostly, the great challenge associated with used home is the repair and maintenance charges.
8) Price of comparables
It is recommended to check into the prices of different home options. In this case, you compared the cost per square foot of the condo and manufactured home.
9) Future home value
This is an essential factor if you want to resell your home in the future. If you buy a home near institutions such as colleges, you are sure that your home has the potential of increasing in value. This is due to the capital growth of the region. Additionally, having your home near institutions makes life easy, especially if you have schooling kids.
10) Be ready to negotiate
Be sure that that home dealer's goal is to make substantial profits. Do not be afraid to negotiate; don't allow dealers to coax you with payments and premiums that you will need to pay. For example, the case of incentives in the condo. Focus on downing the overall cost so that you buy the home you want, not the home dealer is selling.
11) Home size and numbers of rooms
A bachelor seeking to buy a home may want a smaller home with few rooms compared to what a family needs. It is important to know exactly what you want before purchasing a home; this will avoid future regrets. Make sure to consider the plans on family-based issues, too; this will help buy a sizable house to meet your interests.
12) Find a reputable retailer
Despite choosing your favorite manufacturer, you don't have to settle on the first home dealer. The chances are that you can get a better price from another dealer. You can search online, read reviews, or ask for customer testimonials. A good dealer will provide you with a written quote of all the taxes you should expect from the home.
13) The condition and styles of appliances
Depending on your preference, you may either decide to settle with the available devices or not. You need to be aware that replacing appliances is expensive. If your goal is to have a smart home, you will have to purchase a home fit with state-of-the-art appliances. Besides, explore how much space you have; this is handy if you intend to add more appliances and devices.
Why Should You Consider A Manufactured Home?
Unlike in the past, manufactured homes feature safety, energy efficiency, and structural integrity, among other essential features to keep them high-quality structures. This was after the HUD involvement to ensure manufactured homes are built with sophisticated materials and inspection to meet the standards. The improvement in manufactured homes has made them compete fairly in the market with condos and other home types.
Reasons To Favor Manufactured Homes Over Condos
Manufactured Homes Are Cheaper
Mobile homes have a low cost per square foot. This means that on purchasing a manufactured home, you will get more value out of space.
Manufactured Homes Are Flexible
They are semi-permanent, meaning if you were on leased land and owned a land later, you can shift your house. This is handy if you are moving to the new property and want to retain your home instead of buying another. If you are not committed to staying in one location, a manufactured home is your perfect option.
Freedom In A Manufactured Home
Manufactured homes do not have restrictions such as age limits, visitors limit, and pets' restrictions. This is a common problem with the condos, which given the manufactured home a great advantage.
They Allow You To Make A Choice
Manufactured homes have varying sizes, floor plans, and styles from which you can choose according to the varying interests, lifestyles, and budges. This is not the case with condos because you are restricted to only a few plans available.
With the advancing technology, manufactured homes can now be modified to look like a site-built home.
Since manufactured homes are considered to be personal property, they give you room for adjustments. You can modify it into a smart home, which increases the value, especially when you are selling.
Manufactured homes are set on a dedicated community offering common property like gardens, RV parking, and pools. These services come with additional security and cheap maintenance as opposed to life in condos.
The Downside Of Manufactured Homes
They Depreciate Quickly
Manufactured homes are considered to be personal property; thus, they do not appreciate with time. This is a great disadvantage because the chances are that you get less than the value you purchased it when reselling. However, if the manufactured home is on private land, you may sell it at a higher cost. This is because the land appreciates in value with time.
Manufactured Homes Are Expensive To Finance
This is because they are personal property. Additionally, chattel loans which are given to manufactured homeowners have shorter terms and accrue high interests. This is not like the case with mortgage loans.
Lack Of Permanent Foundations
This makes them susceptible to damage by natural disasters and extreme storms.
Additional Transportation Cost
These costs are incurred when you buy a new home from the dealers or the factory. You will need a trail to ferry your new home to the park or the owned land. This adds to the costs.
Adherence To Park Rules
This disadvantages those who do not own property. Despite being the owner of the manufactured home, you have to be submissive to the landlord. In the case you are evicted from the park, you will suffer the challenge of either selling your home or transporting it.
Why Should You Consider A Condo?
Condos are mostly placed at the control of homeowners association (HOA) and are an appealing choice for amenities. They are legislated by the state or other legislative bodies. The homeowners association sets the condos ownership rules, the increment of fees, and other sensitive decisions. With HOA enforcement, condos can be very restrictive for some people's lifestyles.
Condos are set on common property; therefore, no land is owned by individuals. Condo community at times offer shared facilities which are maintained by the condo association. Unlike in manufactured homes, the only personal property in condos is the interior of the housing unit. In this case, you have to be very keen before purchasing a condo to avoid future regrets.
Reasons To Favor Condos Over Manufactured Homes
Condos Have Enhanced Security
Typically, condos employ door attendants or hire professional security staff who regulate the gate entries. This is the distinct advantage of purchasing a condo because you are guaranteed of security around the clock. Currently, most of the condos are fit with smart security systems like alarms and video surveillance. This advances the security.
The Shared Facilities
Most of the condos offers shared amenities such as pools, clubhouse, fitness centers, and tennis courts to the residents. An advantage that many manufactured homeowners with low income may lack.
Access To infrastructure
In most cases, condos are located near or in the cities and big towns. Therefore, condo residents have easy access to shopping centers, public transport, entertainment facilities, schools, and other amenities. This is contrary to the case of manufactured homes which are located far from the town.
Condos Are Set To be Close To Each Other
This becomes handy whenever you need help from the neighborhood, like in cases of emergency.
The low burden of maintenance and upkeep
Since the maintenance of the condo is left in the hands of the homeowners association, you are relieved from heavy tasking. Condo monthly payments include all the utility costs and premiums. This gives residents an opportunity to enjoy their lifestyle without getting saddled by tasks. This is not the case in a manufactured home.
Condos are situated in or near towns making it easy when commuting to work.
The Downsides of Condos
Hefty Payments
Living in a condo, you will have to pay homeowners association (HOA) fees that services the amenities you enjoy while residing there. Typically, the HOA fees are not cheap.
Compromised Privacy And Disturbance
Condos have only walls separating you from the neighborhood; definitely, this means you have less privacy. As condo community ages, noise tends to become a significant threat. Therefore, if you are looking for quietness and peace, manufactured homes remain your perfect option.
Too Many Restrictions
Condos are regulated by a homeowners association, which restricts adjustments. For instance, some condos do not allow pets, some restrict on window coverings, among others. These restrictions tend to make it harder for individuals to achieve their desired lifestyles.
Condos Have Nothing Unique
Uniqueness is essential at the instance you want to sell your home because every peculiar feature adds to the value. Having the same structure makes it hard to sell when there are empty condos.
Reasons Why You Should Avoid Buying Condos
Despite condos offering a wide range of services and luxuries to the residents, you should avoid them. These are some of the reasons you need to avoid condos.
The Financial Implication
If you are purchasing a condo by applying for a mortgage loan, you may find it pushing you away. The condo fees are usually included in the mortgage calculation, which adds on the cost. This will cost you as you pay off the loan.
It Is Not An Excellent Investment
Investing in a condo home, hoping the property to appreciate has not been real. This is because condo owners are limited to upgrading their homes to make them valuable. Thus investing in the condo would lead to future regrets.
Overvalued Service Costs
Despite condos being attractive housing due to the services provided, these services are too expensive. The amount paid to maintain standard amenities is considerably high because the condo owner pays for utilities.
Unutilized Facilities
If you reside in a condo, you end paying for facilities that you don't like or do not use at all. This means if you feel it may be a waste of money, you will opt to stay away.
Condos Are Poorly Managed
Condos are managed by the homeowners association (HOA) who solely make decisions on how fees collected will be spent. Poor ideas and decisions lead to low-quality condo property resulting in substandard services. Eventually, the condo owners will be forced to pay more fees to fix the problem. This scares away potential buyers and makes them not a good option for anyone willing to buy a home.
Final Verdict – The Choice Is Yours
Are you still confused about the manufactured home vs condo argument? Your informed decision will be determined by your lifestyle and budget because they are the hardest factors to adjust.
All you need is to assess the real value of a home that allows you to live within your means.
A condo will give you security while the manufactured home will give you comfort, flexibility, and affordable housing.