There's a lingering stigma associated with manufactured homes as many people continue to think of them as similar to RVs.
Literally, financing a manufactured home can be a challenge, which adds to the negativity.
All in all, it doesn't mean that all is impossible.
Besides being a great alternative to the cost-prohibitive traditional homes, recent data suggest that these homes appreciate.
(In this regard) Can You Build Equity In A Manufactured Home?
Absolutely YES. Although many people have long held the assumption that manufactured homes don't increase in value, there are a whole lot of strategies you can leverage to build equity in your home. Equity is calculated as the difference between your home's current market value and outstanding loan debt, if any.
Although manufactured homes don't build equity as fast as traditional homes, manufactured homeowners can still build equity in their homes.
In this post, you will learn more about manufactured homes and strategies that help you increase the home's value and build equity faster. Keep reading!
Is Buying A Manufactured Home A Good Investment?
There is nothing that could get further than the truth.
Manufactured homes are built in a factory and placed on a trailer, allowing them to be moved.
While many people opt to put their homes in a park, these homes can be placed on privately owned land.
Installing your manufactured home on a piece of land you own is one of the best ways to increase its value.
With the revised HUD Code, manufactured homes are built to meet high standards, thanks to improvements in workmanship, materials, and energy efficiency.
Modern manufactured homes are more efficiently built and structurally sound than homes built before 1976, making them a great investment.
Interestingly, depending on your state, your manufactured home might be considered permanent real property if you elect to affix it to a permanent foundation.
Technology enhancements allow for more improvements, allowing buyers to have a vast range of options for factory-built homes.
Considering that manufactured homes are a lower-cost option, do not deteriorate as quickly, and hold their value longer with maintenance, they are a good investment.
Seven Steps To Build And Retain Manufactured Homes Equity
Modern manufactured homes are built to meet the HUD standards, making them an excellent cost-effective alternative to traditional homes.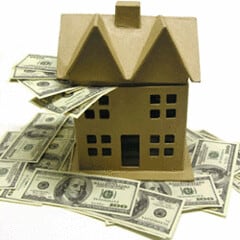 While it is no secret that they tend to depreciate over time, there are a few things you can do to stave off cheapening and even make them more valuable.
Of course, building and retaining equity in your manufactured home requires just simple steps.
Here are some things that you can do to increase the value of your manufactured homes and build equity faster:
1. Place the manufactured home in privately owned land
Private property can be a great equalizer for building equity in a manufactured home.
Of course, a manufactured home can appreciate almost as quickly as a site-built home if you are the landowner and the house is permanently fixed to your property.
The equity increases when the value of the property increases.
Manufactured homes placed in parks may build equity but at slower rates.
2. Affix the manufactured home to a permanent foundation
Honestly, it may be hard to differentiate a manufactured home placed on a permanent foundation from a site-built home.
Although there are tell-tale features, they have comparables, and one of them is the rate of appreciation.
That said, a permanent foundation involves setting a concrete slab, installing metal anchor straps, and masonry block piers at key structural points.
Remember that the wheels, axels, and tow hitch must be removed for a manufactured home to be considered permanently installed.
3. Maintenance
Needless to say, virtually everything requires regular maintenance to retain its value.
Your manufactured home is not an exception. Staying on top of maintenance and repair issues will help your home gain value.
A clean and kempt home will most likely have a higher market value.
4. Upgrade dated appliances, systems, and assets
Although relatively inexpensive improvements might seem insignificant, they count.
To constantly add or retain the value of your manufactured home, consider improvements like upgrading outdated appliances, electrical and plumbing systems, and modernizing your bathrooms.
Small upgrades like modern faucets, new cupboard handles, and massaging shower heads can make a huge difference.
5. Curb appeal
With a manufactured home permanently installed on privately owned land, you can make other improvements that increase value and build equity faster.
A home with nicely manicured landscaping will certainly be attractive, which can add value.
The idea is to make your home look more inviting.
Consider things like constructing a deck, porch, garage, driveway, walkways, and hanging a bird feeder.
6. Pay down the principal you owe of mortgage or property
Equity in your home is given by its market value minus outstanding debt on loan.
That said, reducing the mortgage loan increases the equity in your home accordingly.
You can make a one-time large lump sum payment, pay extra on monthly payments, make small lump sum payments, or make additional payments annually.
Most importantly, familiarize yourself with loan terms to know the maximum amount you can prepay each year without prepayment penalties.
Also, inform your lender in writing that the extra payments apply towards the principal balance.
7. Refinance your home loan to the shorter term
Another great way to build equity faster is by refinancing your home loan.
Although you will pay more every month, you will pay off the loan sooner; therefore, building equity in your home.
Generally, it takes longer to build equity in manufactured homes, sometimes never.
This is true considering that most lenders avoid servicing manufactured home loans, and if they do, they finance them with terms similar to those of automobiles instead of a home mortgage.
That said, you can benefit from paying for your home in cash.
Although most of these strategies mean high upfront costs, every expense will eventually pay off down the line.
Why It Can Be Hard To Build Equity In Manufactured Homes
The biggest issue with manufactured homes is the possibility of depreciating. There is no denying that this is why most traditional lenders won't give you a mortgage to buy a manufactured home.
Most manufactured homes, especially those not installed on a permanent foundation, are treated as personal property, not real property.
Because of this, banks and other lenders finance them with chattel loans, which usually attract higher interest rates.
Higher interest rates mean you will have higher monthly payments, and a larger portion of each payment you make goes towards interest.
When the pay down is too minimal, it makes it harder to build equity.
Besides the higher interest rates, homes placed on a park or leased lot tend to depreciate at the same rate as automobiles do.
This is because the annual space rent increases, leaving the homeowner with more debts.
That way, you will most likely lose equity over the long term.
If you park in a rented land, you will have a near giveaway over a long time which defeats the purpose of having equity.
Can You Get A Manufactured Home Equity Loan?
Honestly, getting an initial mortgage on a manufactured home is challenging, the reason being they are not real property.
This doesn't mean it is impossible.
There are few manufactured home lenders that can finance or refinance your home.
Notably, most lenders will require you to have your manufactured home permanently fixed to your privately owned land.
Some only want it to be permanently installed on the property where it resides.
Conclusion
Manufactured homes have equity.
Although they have a higher possibility of depreciating, homeowners can leverage different strategies to build equity in their manufactured homes.
Indeed, a factory-built home installed on a permanent foundation is almost indistinguishable from a site-built home and, most importantly, they appreciate like other real property around them.