The main difference between manufactured homes and site-built homes is the process used to build them, not the kind of materials used. The same applies to windows.
Vinyl and fiberglass are the two commonly used materials for the production of manufactured home windows.
It's not uncommon to find site-built homes with windows made from these materials.
The windows that came with your manufactured home may need replacement because of various reasons, at which point you will have to shop for new replacements that suit your needs.
Why Would You Want to Replace Manufactured Home Windows?
It would be prudent to repair your windows instead of replacing them.
Sometimes, however, you would rather replace your windows than incur huge repair expenditures from time to time.
These are some of the reasons why you might look for a window replacement:
1. Outdated tastes
Tastes do change with time and it's probably the best time to replace your old windows with the latest trendy style.
2. Leaks
A leaky window may compromise the integrity of the drywall material used to make your walls, leading to costly repairs.
3. Damage
It can be mother nature, a bothersome pet, or a baseball misthrow. Some damages on your windows may necessitate a complete replacement
4. Excessive rusting
If moisture accumulated in the metallic parts and corroded them over a long period undiscovered, this is probably the best time to replace the whole window – rusting can never be repaired
5. Malfunctions
Your windows used to work smoothly at the start, but nowadays they fail to close, open, or stay ajar properly – they need a replacement
6. Energy efficiency
This is one of the top reasons why mobile homeowners replace their old windows.
Most of the windows found on older mobile homes are inefficient in today's standards, so you'd replace them just to cut on your energy consumption
7. Rattle in rain/window
This is seldom a reason behind any major window replacement project, but let's be honest, the familiar creaking sound some windows produce can be annoying enough to make you think of a replacement
Replacing Your Windows – Here Is What You Must Know
Firstly, how do you measure windows before replacement?
Typically, the measurements are taken three times i.e. both vertical and horizontal measurements are taken three times.
Start by measuring the left side, the center, and then the right side of your window for the vertical dimension.
Proceed to measure the top part, center, and the bottom for horizontal dimensions. You will use the dimensions obtained in these measurements to order a new replacement.
Measure your window from one side jam to the other side jam (avoid the window itself) to get a horizontal dimension.
For vertical dimensions, measure from its head jam (top part of the window's frame) to the sill. This measurement applies to any other type or size of replacement window of your choice.
Some cases may require the removal of the window trim. Always remember to move the sash away before taking the measurements.
Measurements are presented starting with the width then the height, like 14-1/4″ W x 35-3/4″ H.
Replacement windows are often referred to as "Pocket Window".
If the window you wish to replace still sits on an undamaged square jamb, the process of replacing it will be easier and cheap.
In this case, the only item you should buy is the replacement window, or "pocket window." All you need to do is slip it into the jamb.
Tools Needed
Whether you hire a contractor do the job or you wish to go the DIY route, just one list of tools will be needed:
Waterproof shims
Putty knife
Utility knife
Screwdriver
Power driver/drill
Hammer
Caul gun
Level tape measure
Small pry bar
Safety glasses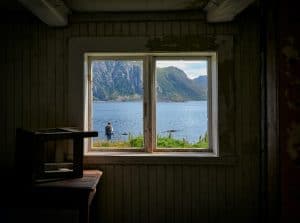 Types of Materials Used to Make Windows for Manufactured Homes
1. Vinyl windows
Vinyl is the most popular building material for windows in the United States, whether you need options for site-built or mobile homes.
The seal created by vinyl is more reliable compared to that formed by aluminum.
Experts in mobile home supplies stores normally ask their clients to examine the cross-section area of the available vinyl options.
This is why you need to decide the width of the vinyl you want before going shopping – the thickness will impact the performance of the window.
If you are looking for a durable, rigid, and airtight vinyl window, the right thickness would be 3-1/4″
Clayton, the largest maker of manufactured homes in the United States, uses insulated vinyl 90% of the time  on the double pane, tilt-in slash, and single-hung windows.
The reason why many manufacturers opt for vinyl to aluminum is its cost-effectiveness, good energy efficiency properties, and long lifespan.
Although vinyl is available in a range of colors, most manufacturers seem to prefer white vinyl. In terms of maintenance and style, windows with vinyl panes don't need to be painted at all. They also maintain the same looks for long.
At what cost?
According to Fixr, the cost of replacing one vinyl window is somewhere in the margins of $400 and $800. A double-hung and double-pane vinyl window costs $440.
National average cost – $550
Average range – $400 – $800
Minimum cost – $200
Maximum cost –$2,000
Few notable examples:
This window comes with a tilt-in bottom and top sash that makes it easy to clean. As you would expect, it is made from low-maintenance vinyl that doesn't need painting to look nice.
This white vinyl double-hung window features a removable nail-in fin. An energy-efficient Low-E 366 glass has been included. It also comes with a warranty for broken glass.
2. Aluminum windows
The reason why aluminum is only a second fiddle for many manufacturers when they can't get vinyl is because of its low energy efficiency.
Also, windows with aluminum panes don't last long. However, they are highly advantageous when it comes to budget renovation – they are considerably cheap to acquire if you compare them to vinyl options.
While aluminum is remarkably inefficient, today's aluminum is considered to better off than that used in the late 1970s and 80s, mainly because modern technology can improve the insulation a little bit.
Hence, most of the aluminum used in housing products nowadays can help trap cool air indoors during hot months.
However, the performance is still disappointing when it comes to trapping warm air during cold months.
This is because the cold air that infiltrates the aluminum window tends to carry through the metallic structure and sometimes ends up freezing in the jamb.
For this reason, it would be prudent to consider your climate before choosing aluminum windows.
Aluminum, alas, turns out to be impressive at sound dampening, so you would install aluminum windows if you want to limit sound penetration into your space.
Also, it is a lightweight yet strong material, a feature that assists in insulation. For old window openings, aluminum can be the best option because it can easily be bent and molded around these windows.
At what cost?
According to Home Advisor, the cost of replacing one unit of the aluminum window is between $75 and $400.
Here are a few aluminum options worth considering:
Besides being energy efficient, this window can be easily installed over an existing window without the need for much preparation. It is ideal for bot replacement and construction projects.
If you are ordering the Best Barns building kit, you might want it to be accompanied by this window. The shutters are paintable.
3. Fiberglass windows
If you compare fiberglass to aluminum and vinyl, it comes out durable than the two. Fiberglass is also good at retaining its rigidity better than other materials. It can also be painted with a range of paints.
The best part is that it doesn't develop seams at corners like vinyl windows, thus well-painted fiberglass can easily pass as wood. Its performance against weathering is impressive as well, which means it offers high energy efficiency.
It is worth mentioning that fiberglass is about 8 times stronger than vinyl.
All the perks of fiberglass are undermined by the fact that it is costlier than most of the closest competitors.
At what cost?
According to the Remodeling Calculator, the cost of replacing a fiberglass window is somewhere between $600 and $675 per unit – this includes installation.
If you go for premium fiberglass, you will part with something between $850 and $950 for every window. As you can see, these costs are way above vinyl's average of $350.
Once you have fiberglass windows installed, you will largely worry-free – no exorbitant maintenance costs, no frequent painting, etc. – because it is nearly indestructible.
Best fiberglass windows out there:
This line of fiberglass windows is available in two varieties, either as a wood interior with a cladding of Ultrex cladding or full Ultrex options. It is packaged in cardinal glass package which comes with a 20-year warranty on its class and 10-years covering for defects.
Ultra is Milgard's line of fiberglass window frames. However, they are rated behind the Integrity Series of Marvin. That's probably because the curb appeal is slightly behind that of the rivals but it's still great. This series offers some of the best fiberglass windows for a budget renovation.
Related: Can Electrical Outlets Be Placed Under Windows?
2 Types of Windows
There are two main types of window options for a manufactured home:
Single-hung window
Double-hung window
1. Single-Hung Windows
This type of windows consists of two parts, the upper pane, and the lower pane – the upper pane is fixed while the lower pane (or sash) can be moved vertically sometimes to overlap with the upper pane.
When fully open, the lower pane obstructs the upper pane.
Single-hung windows are cheap compared to their Double-hung alternatives.
While they all look same, single-hung windows have low R-value hence low insulating properties when compared to double-hung windows.
2. Double-hung windows
These windows come with two panes or sash just like single-hung windows except that both panes are movable vertically.
This allows maximum airflow and ventilation.
The two panes are easier to open and close because both are moveable.
The process of cleaning them is easier as well.
Guide to Replacing Your Mobile Home Windows
Step One: Remove your old window
The ease of removing your old window will depend on the kind of siding on your house and the type of windows.
If the frame of the window is fixed on the siding, just unscrew its many screws. In case you can't spot the exact location of the screws. In such a case, you might need to remove the sidings close to the window to see the screws.
Step Two: measure the opening
The measurements you take can make or break your window replacement project. Ensure that you get them right.
More important of all, you should not measure your old window. Rather, take the measurements of the opening after you've removed the old window.
Next, you will need to determine if the opening is a perfect square. If it's not, you might want to adjust the variation creating a perfect square or using the window of the right size.
Step Three: Prepare for your new window
You will need to remove the old caulk or putty around the opening so that a new sealant can be used.
When installing a new window, you will want to use brand new screws. If the opening is square, you will create a new line of caulk and add the new set of windows into the opening before screwing it in.
Sadly though, mobile homes seldom come with the same exterior wall thickness.
Some of them still come with 2 x 4's while others feature 2 x 3's.
As a result, you need to factor in the width of the old window as well as the width of the wall when choosing new windows – take the measurements and carry them with you to the store. The experts at the supplies store are in a better position to provide the advice you need.
Step Four: Seal the frames and seal the sidings
Finally, run a thin line of silicone sealant on and around the outside of the frame. Just return your sidings over the edges of the frames and let the sealant slowly dry under them.
5 Factors to Bear in Mind When Making A Decision
1. Frame materials
Which material would you want the frames to be made from? Do you like superb anti-weathering property of fiberglass?
Is insulation your goal that you would rather choose vinyl frames over aluminum?
Are you on a tight budget that you would rather choose aluminum over the expensive fiberglass and vinyl options?
Each of the materials used to make window frames come with benefits and setbacks. Assess your needs and choose the material that meets them.
2. Single-hung vs. Double-hung
There are several types of windows but two types are more commonly used than others – the single hung-windows and double-hung sorts.
Double-hung windows are good for conserving energy. They are also easy to clean and maintain.
Single-hung options, on another hand, aren't entirely energy inefficient, more so with modern technology, but they lag behind their double-counterparts.
They are advantageous because they require less work to ensure brightness. Evaluate your home and your needs and determine the best window style for it.
3. Budget
It just goes unsaid that the cost of the windows, complete with installation cost, should stay within the margins of your budget.
You find some companies offering just one kind of windows while others offering a range of materials, brands, and even other options based on such things as glazing to suit specific budgets.
Knowing what you are willing to spend on specific windows can help you choose the brands appropriately and focus on other things that matter.
4. Performance
You want windows that will conserve energy during the hot and cold season. Also, the windows shouldn't dent easily. Here are the things to consider when it comes to performance:
Solar heat gain/loss coefficient
Energy performance
Impact resistance
Doubled-glazed
U-factor
Egress window
Condensation resistance
Air leakage
Visible transmittance
All these can be used to evaluate the performance of windows in different conditions.
5. Company features
One question a homeowner should ask themselves is "What brand should provide and/or install my windows?"
A chain business would be reliable, but a local company tends to be jacks of all trades and may provide assistance when you need it most.
Conclusion
Regardless of the reason behind installing news windows, window replacement is one of the best things you can ever do for your home.
It can increase the value and such things as energy efficiency and comfort. When selecting windows, consider the cost, performance factors, and material of construction and related factors.