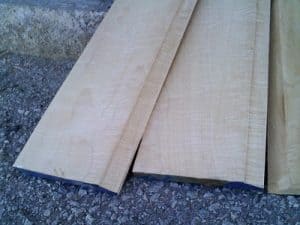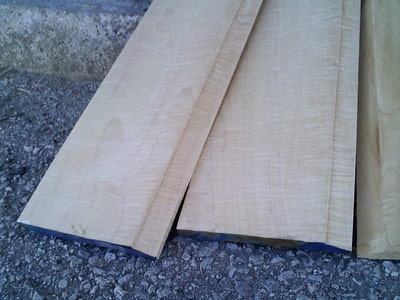 Baseboards are wooden or vinyl boards that are installed to hide the joints between the wall and the floor.
Because they cover the lowest section of the interior wall, they should be installed in such a way that the aesthetics of the rest of the wall are reflected on them as well.
They serve other purposes besides hiding the ugly joints.
For example, if your pets and children are prone to scratching and kicking the base of the wall, one of the best ways of protecting it would be to install a perimeter baseboard.
Guide to Selecting the Best Baseboards for Your Manufactured Home
When choosing boards, it is important to first understand the purpose – are you protecting your walls from scratching?
Do your floor cleaning chemicals peel the paint of the base, leaving it is unsightly?
Baseboards are more than decoration. They carry an array of important functions.
The following factors should be considered when choosing a baseboard
1. Electrical cords – where will they pass?
The installation of baseboards may interfere with electrical wirings on the wall. You can allow the cords under or above baseboards but that's going to depend on a range of factors including the aesthetics and if you need to use the chords often or once in a while.
2. Finish – what's the color or texture?
Remember that your baseboards will have an impact on how the interior of your home looks. For this reason, you want to choose boards with a finish that synchs with the rest of your room's décor.
3. Style – which style is right for your home?
Not just any style of boards will rhyme with your interior. There are recessed boards and shadow gap variants in addition to a myriad of profiles.
The trick to choosing the style is conducting ample research and pre-planning, even as early as when you are assembling your manufactured home.
Of course, most modern homes go well with plain and minimalistic boards but that's not what you must always settle for.
Sometimes there is a need to blend the style of the baseboard with the color of the rest of your room.
4. Material – what's the best material in terms of functionality and affordability?
It would be a huge mistake to ignore the influence of the material on the overall functionality of the board, maintenance, and cost of acquisition.
Plastic boards are cheap and easy to clean. They are also resistant to rot and growth of mold. They, however, don't stand up to extreme impacts as strongly as wood-based boards.
The natural look of wood-based board goes well with virtually every interior style.
They, however, are prone to cracking and warping when exposed to wet conditions for a long time.
MDF board combine the features of both hardwood, softwood, and plastics and that's why they are so popular in modern homes.
5. Finishing – how do you want to go about it?
There are tons of ways you can use finish the board, all of which depend on the material used to make the board.
Even leaving your natural wood board looking natural is probably not the best idea. Whether to choose gloss finish or satin finish boils down to the tone of your choice and, again, the type of material of your board.
6. Aesthetics, budget, and practicality – the combo that must be got right
When selecting a board, you need the select practical materials that will reflect the function and nature of your rooms.
For instance, wooden boards are not practical in the kitchen and bathroom areas. The appearance or aesthetics should be good to the eye and still consistent with the functionality and the cost of installation.
7. The Average Cost of Installing Baseboards
According to Home Advisor, the cost of acquiring baseboards ranges from $0.60/linear foot (this is for basic styles) to about $1.20/linear foot.
It is near impossible to install baseboards the DIY way, so you are more likely to hire a contractor.
If you factor in the cost of hiring a professional, the cost shoots up to between $$350 and $575.
Three Things to Bear in Mind When Choosing A Baseboard
To choose a baseboard that suits your needs and gives you the value for your money, bear these factors in mind:
1. Taking the Measurements
The length of each wall can make or break your baseboard installation project. Going out to buy boards without knowledge of the length of the wall and floor to be covered is one of the worst things you can do.
Therefore, grab your measuring tape and take the measurements of the total perimeter of the wall to be covered.
2. Buying Excess Baseboards
Use the measurements you took above to choose the right amount of boards. Because the installation process will involve a lot of chopping and resizing, consider buying a few extra boards to make up for the broken, damaged, or badly resized boards.
3. Deciding Your Dimensions Based on The Standard Size
Baseboards are sold in different sizes.
You should choose the dimensions of your preferred board based on the standard size or, better yet, pick the standard size as your first-fiddle option.
Here is the rule of thumb: The standard 8-foot wall goes well with a baseboard 3" to 5" tall, while a 10-foot ceiling would go well with 5" to 7".
An experienced contractor will add a few inches on the specifications for drama – taller baseboards are best suited at creating an elegant and modern look compared to small heights.
Two Types of Baseboards
Not just any kind of baseboard can fit anywhere. When deciding on the type of baseboard molding for your mobile home, it is important to be knowledgeable about their differences and purposes. These are some of the most commonly used trims:
1. Crown
These boards softens the transition from ceiling to wall to create a visually appealing effect. The taller and larger your room is, the wider your crown boards
2. Casing or Architraves
These are standard boards used to conceal the gaps between drywall and window frame or door. Your choice will depend heavily on the style of your room.
Five Types of Baseboards Materials
Baseboards are mainly made from for materials:
1. Wood
Wood is the most preferred material for the production of baseboards.
Wooden boards are either Hardwood or Softwood.
This is partly because there is always a strong chance that the floor or frames of doors are wooden, so wooden boards would rhyme better with them than any other material.
2. Hardwood boards
These baseboards are mainly made from hardwood, preferably Oak, but it's not uncommon to find Rosewood, Balsa, Beech, and Alder-based options.
Hardwood baseboards are tough and can withstand a few devastating kicks and knocks without cracking.
The High density of hardwood means that your boards will last longer than their softwood counterparts. However, hardwood-based boards don't come cheap.
Also, if the installation process turns out to be complex, you may end up spending a lot of money on the project.
House of Fara offers some quality hardwood boards like:
This red oak-based wainscot base works well with House of Fara's W2750O chair rail and their 32O 32 in. although any other similarly designed rail can still go with it.
It has been notched to for 5/16 panels. You can choose to paint, stain, or painted – it was designed for both.
3. Softwood boards
Softwood-based boards tend to be flexible and cheap to acquire. They are generally great for any homeowner who places a high price on contemporary home décor.
Some of the commonly used types of softwood are Redwood, Spruce-Pine-Fir, and Western Red Cedar.
The best thing about them, however, is how they go well with virtually any kind of stain or varnish you choose to use.
The main drawback of softwood-based boards is their tendency to move easily. Also, they have low density compared to hardwood-based boards, meaning you will be replacing them quite often.
Warping is probably the biggest flaw of both hardwood and softwood-based boards. If the underneath of your manufactured home is prone to dampening, it would be prudent for you to choose plastic or MDF alternatives.
Alexandria Molding produces some of the best softwood baseboards in the market, including these:
If you want to add character and warmth to any room of your home without spending a lot of money, you might want to try out this baseboard. It is also perfect if your home has considerable imperfections in the area where the wall meets the floor.
You can choose it to protect your walls from kicks of muddy feet, cleaning machinery, and bumps as well.
Its proportion and style were created to work in harmony with any other decorative moldings and detail you already have in place.
4. MDF – Medium Density Fiberboard
MDF boards are made of a combination of hardwood and softwood. The manufacturer may cover them with tough and transparent plastic to make them look like real wood.
Because MDF combines the features of both hardwood and softwood, they are the best option if you want wooden baseboards so bad, but can't choose between the two kinds of wood.
As such, MDF can cancel the flaws of each of these two kinds of wood such as cracking and warping when rapidly exposed to moisture and heat as well as mold-based destruction.
However, MDF might not be the best option for you if you would like to have real wood experience.
EverTrue has a wide collection of cool MDF baseboards including:
If you are looking for eco-friendly MDF boards for your manufactured home, you might want to consider this option.
They come in colonial style moldings which can give your room a detailed and distinct look. The best part is that they come primed for ready painting – plus, you can use any type of paint you please.
This is yet another eco-friendly and primed baseboard from EverTrue that comes ready for easy installation and painting.
It is recommended that you use corner blocks to further ease the process of installation as well as enhance your project.
5. Plastic (Vinyl/PVC/Polyurethane) Baseboards
Baseboards made from PVC are highly flexible as they can be rolled in tubes and wait to be unrolled on the surface of the wall.
They are the most preferred materials for boards meant for utility rooms and such areas as kitchen and bathroom because they are resistant to rot and other water-induced damages.
They are also lightweight compared to both the wooden and MDF board. If you would like boards that never warp, you would choose PVC boards over wood-based options.
Although PVC boards may somewhat look out of place depending on the styling of your interior (such as if you have wooden flooring), they last longer with good maintenance and are easier to clean.
Also, as we mentioned earlier, they cost less to acquire and install because they are mass-produced. They are also resistant to insect-induced destruction.
Perhaps the biggest distinction between wood and plastic boards is the appearance. Wood boards come with that familiar and lovable woody texture whereas plastic boards can be made to mimic anything. That's why a quality wood board will never look out of place.
With plastic boards, your options will be restricted to a few types of plastic.
PVC (Polyvinyl Chloride), often referred to simply as Vinyl, Polyurethane, and Polystyrene – the three most commonly used plastics.
Polyurethane may be coating plastic on some boards. The best thing about plastic is that you won't labor yourself with sanding and polishing.
American Pro Decor has been in the home improvement industry since 1992 and offers plastic boards that reflect their long experience in this segment such as this board:
These board are coated with a thick layer of polyurethane which is known for its durability and superb resistance to chemicals, heat, and wear and tear.
The surface is clean, sharp, and smooth to add on the aesthetics of your wall and floor. They come in a base size of 7-3/8" H x 1" projection x 94-1/2" L which are just the right dimensions you want on a baseboard.
Novik too manufactures some impressive plastic baseboards. Those from their Heritage Gray family of baseboards are designed for manufactured homes. Here is one of them:
These attractive gray plastic board are can be easily installed and dismantled, but they are impressively long-lasting if you allow them to stand.
They are made from a deep-grained texture wood of a roughly sawn cedar shake which makes them a low maintenance compliment for sorts of siding.
It is shipped in a dual course, 4 feet (123.83cm) long panel with a 6.25″ (15.88cm) exposure. One box contains 12 panels enough to cover about 48 sq. ft. or 4.54m2.
Baseboard Profile
The profile refers to the styling or appearance of the board. The manufacturer is free to come up with all sorts of innovative styles to stand out of the market.
But there are just for most popular profiles:
bullnose
chamfered,
ogee,
torus.
Think of these boards as rectangle-shaped with one curved corner. This is the simplest profile of boards you will find in the store.
They also happen to be the most often used profile. Boards with this profile are suitable for cottages and modern rooms where an elaborate profile would awkwardly stand out.
The Chamfered profile is very much similar in appearance to the Bullnose profile except that the tapering edge resembles a steep slope. They are still simple and beautiful looking like their Bullnose sibling.
This profile features two grooves near the top which runs the whole horizontal length of the structure. They are the best for adding a classic style in living rooms, hallways, and bedrooms.
They resemble the Ogee profile except that the ridge separating the two grooves curve outward towards the observer. This is the second most popular profile after the Bullnose profile.
Conclusion
The basic job of baseboards is to cover the unsightly junction between the wall and the floor.
Wooden baseboards are preferable when you are looking for a material that can resist scratches perfectly and last long.
However, if you feel there is a significant threat of moisture damage, it would be prudent to opt for plastic boards.
The material of construction, finishing, budget, and aesthetics are some of the factors to consider when selecting a board for your manufactured home.