After the Christmas season is over and you enter January, you will probably consider taking down all your Christmas decorations.
Although many people wish to keep Christmas decorations all year long, it is understandable that many of them are required to be put away.
However, there is one unique Christmas decoration that you can keep all the year-round, and it will provide elegance to any room in your manufactured home.
That decoration is simply the Christmas lights. Therefore, before you put away the Christmas lights, you should think about what you can do to make them look incredible throughout the year.
Is It Tacky To Keep Christmas Lights Up All Year?
No. However, many people consider it tacky to keep Christmas lights up throughout the year. Fortunately, it is good to keep these lights in your manufactured home by incorporating them using unique ways.
The Three Types of Christmas Lights That You Can Use Year Round
There are so many kinds of lights suitable forL holidays, and you can also use them to enhance your home year-round.
Some of the best Christmas lights include:
1. Starry String Lights
This refers to soft LED lights that are versatile.
As a result, they can be used both outdoors and indoors during the holiday season at any place that you choose. You can drape them across a reading corner or hang them across your windows.
2. Vintage LED Lights
If you have a porch or backyard at your manufactured home, these are the best lights you can install.
They are highly durable and can stay for an extended period if you maintain them properly and protect them from weather elements.
3. Clear Rope Lights
They are strong and versatile enough to handle any manipulation.
These lights are usually seen during Christmas holidays laid along pathways or wrapped around doorframes.
22 Year Round Christmas Light Decor Ideas
Below are some of the unique ways you can use Christmas lights in your manufactured home all year round.
1. Craft A Rustic Chandelier
In this case, you can use a ladder in creating a rustic chandelier. All you have to do is take a ladder, add a few small branches for a rustic touch and then pair it with various Christmas lights for a rustic appeal.
Having a chandelier offers a versatile and warm feeling in your manufactured home. Additionally, by creating a chandelier, you can completely change the look of your home.
2. Window lights
Your windows are probably one of the vital features of your manufactured home. You can outline them by using mini Christmas lights so that you have extra light.
They will offer much more fun compared to lampshades. It is also good to use clear lights to achieve an elegant look.
Another best way of creating a charming effect on your home is by placing the Christmas lights directly on the window and then placing your curtains on top. You will have a lovely look that is simple and can be viewed from various areas in your manufactured home.
3. Light A Pathway
Instead of hanging lights along the outdoor pathway, you can use various jars to make your manufactured home unique.
You can incorporate Christmas lights inside a lantern case to have a bolder lighting fixture compared to having a simple lantern.
However, you can mix both lights so that you achieve a unique and sophisticated look. You can also use various sizes of lights and colors.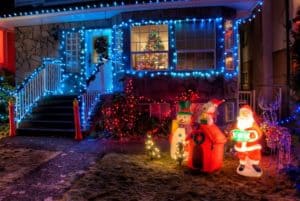 4. Hang Lights Above The Pool
Do you have an outdoor swimming pool in your manufactured home?
When you are in doubt, you can hang your Christmas lights above the swimming pool to have a mirrored effect at night.
When you have lights being part of the outdoor pool, they provide an enchanting traditional and magical feel. Moreover, Christmas string lights offer lighting, which may not achieve with other kinds of light.
5. Decorate Your Mantel
Mantels are the best, especially during the Christmas season, since you can use them to add holiday cheer.
But once the Christmas season is over, it does not mean that you will remove them. In this case, you can keep a few lights and add them to the mantel to have lights that accentuate the mantel area.
You are not compelled to hang your Christmas lights directly to the mantel. But instead, you can hang them to the wall of your mantel.
By doing so, you will bring more lighting directly above your mantel and also provide an additional source of a focal point.
It is also advisable for you to consider decorating the Christmas lights areas to achieve a grander effect.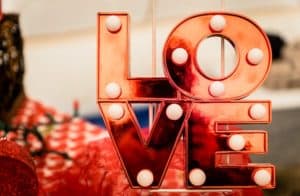 6. Children's Playroom
If you add some soft lights to the playroom of your kids, you can offer the comfort they need to play their favorite games.
If you wish to make the playroom a little cozier, you can install a canopy and add lights around it. You can also create a unique pattern that brightens the playroom, especially when you turn off the main lights at night.
You can also use Christmas lights in lighting up pathways for the playroom of your children.
7. Illuminate Patio
The patio of your manufactured home might appear to be gloomy and dark when you do not have enough lighting.
As a result, it is good that you install more lighting. One of the best ways to achieve this is by leaving your Christmas lights hanging in the patio throughout the year.
Moreover, by hanging various light sizes on the patio walls, you can create an enchanting feel.
8. Light Up Your Headboard
If you leave your Christmas lights hanging on your headboard, you can create a shabby chic décor, which is intriguing and simple.
But, if you feel that it is not okay to keep the Christmas lights as part of the headboard, you can decide to decorate it.
You can use Christmas lights of various colors and shapes to create a perfect look. Furthermore, you can create a unique figure on the headboard, which can light up your bedroom at night.
9. Mason Jars Addition
A significant number of people love the versatility provided by mason jars.
You can use the mason jars in creating light fixtures that can work for both outdoors and indoors.
All you have to do is place wireless Christmas lights in varied sizes of mason jars before you put them around home.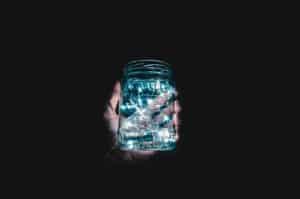 10. Shine Light On Your Pictures
If you have memorable pictures, you can go the traditional way by showcasing them in frames on the mantel.
However, you can use a different strategy by shining some light on the photos using mini lights.
All you have to do is to install a strand of Christmas lights from the ceiling and use clothespins to hang your photos. Moreover, such a decorative way of displaying your photos can serve as a conversation starter.
11. Update Your Garland
There is no rule which states that garlands are only meant for Christmas.
Any place that you hang your garlands during the Christmas holiday, whether it is over your door, porch railings, or fireplace mantle, you can leave them lit all year round. However, in this case, you can keep your Christmas lights but change the greenery.
In many cases, holly and pine can look amazing, but eucalyptus may not.
Therefore, it is good to exchange the wintry greens with something fresh and appropriate so that you can keep your garlands glowing.
12. Flameless Fire Pit
Having a flameless pit can offer an authentic feel to your manufactured home.
A wood-burning pit may not always be the best option, even if it is a concern for children's safety, lack of outdoor space, or it is against your housing rules.
However, a flameless fire pit can be the best alternative that creates a warm ambiance and is visually striking.
All you have to do is to add Christmas lights, rocks, and tree branches. Additionally, the flames fire pit is a cute decorative piece for a tepee or child's makeshift.
13. Brighten A Mirror
Mirrors are usually used in creating an illusion of having a larger space.
Moreover, they brighten up rooms by reflecting light. Therefore, by adding fairly light, you can make your house aesthetically pleasing.
These lights also assist in keeping your manufactured home bright. The good thing about the fairly light is they look stylish, but they do not indicate the Christmas season.
Instead, they have a subtle note of merriment that works at any time of the year.
14. Enchanted Garden
Even when the Christmas season is over, you can make your evenings more pleasant by adding some ambiance to the garden of your manufactured home using fairly lights.
In this case, you can move your Christmas lights from the front brushes to the trees in your backyard. After that, you can drape them along the pathway edges, fence, or hang them overhead.
There are several ways you can use Christmas lights in brightening up a dark corner in your house.
Specifically, you can wrap lights around branches and twigs. You can also have a curtain of lights around the corner angles or a string of large colored bulbs from the ceiling to the floor.
Additionally, you can wrap them around a frame of a narrow and tall picture. The most effective and most straightforward display strategy is to fill a large vase using lights and allow it to illuminate the dark spots.
15. Decorate An Empty Fireplace
If you draped Christmas lights around the fireplace mantle, you could leave them there all year around.
However, you can change some things around the lights to match a specific season.
For instance, you can intertwine lights among piles of lush green foliage during the spring season.
You can also drape your Christmas lights around pumpkins for Halloween, around pine cones placed in a basket to reflect winter season.
16. Create A More Captivating Kitchen
If your manufactured home kitchen is too functional or practical, you can add Christmas lights so that you can offer it a good ambiance. To achieve this, you can use the strategies below.
In case your kitchen has a bar or an island, you can add a string of lights around the underside counter's circumference.
You can also add Christmas lights to your cabinets' bottom sides for a more practical and aesthetic appeal. By doing so, your countertops will shine, making your workplace better.
Additionally, you can light up murky and dark gaps between the ceiling and the kitchen cabinets' top. Such a decorating method can make your kitchen place to be brighter and cheerier.
17. Use Versatile Pieces
When decorating your manufactured home during Christmas, you can install decorations that are not specifically for this season.
For instance, clear glass hurricane vases work at any time of the year. All that is required is a few modifications. You can fill them using colorful bulbs for Christmas.
Alternatively, you can add candles to reflect the summer season or add pinecones and acorns for the fall season.
Related: Is It Safe to Have Christmas Lights in Your Bedroom?
18. Construct A Dreamy Bed Canopy
If you think your bed is boring, you can transform it into a showstopper using string lights and a sheer curtain. To achieve a canopy, you can use two curtain rods in attaching the tulle.
Alternatively, you can hang floor-length streams of light and fabric around the floor corners of your mattress. So long as you are creative, you can come up with so many options to transform your bed.
You can also make a romantic retreat in the bedroom by hanging gauzy mosquito netting over your bed. After that, you can wrap white fairly lights around the crown of your net.
Such a decorative way can enable you to create an ethereal canopy which enhances daydreaming, reading, and naps.
Conversely Icicle lights can look beautiful on the gutters of your manufactured homes, especially during the Christmas season.
But they can also look stunning in your bedroom all year round. The icicle lights are the best option for you that can assist you to add lights to your bedroom in a decorative way.
Just take a strand of Christmas and hang them in any style on your bedroom wall. To have a better look, you can place them together.
19. Decorate your Centerpiece
Even if you do not have gatherings or celebrations at your manufactured, it does not mean that you cannot have a beautiful centerpiece around your dining table.
While some people prefer using flowers in decorating their dining tables, you can use the Christmas lights. Apart from their eye-catching look, these lights can provide a lovely ambiance. Moreover, you can combine the idea of using a jar lamp.
When it comes to dinner or supper, when you have your favorite meal, the glowing centerpiece will make all the food items appear more delectable and visible.
20. Ramp Up Your Décor Accents
You can add your Christmas lights on top of your existing décor accents in your manufactured home.
You can imagine how beautiful lights will glow inside a translucent vase or having a whimsical vibe of lights accompanying accents.
It is effortless to add the lights so that you can increase the mood of your room.
21. Stunning Spheres
The stunning spheres are one of the best Christmas lights that can grasp your visitors' attention at any time of the year.
In case you wish to create your customized spheres, you will be required to have fairly lights, wire cutters, inflatable beach balls, and grapevine wire.
You can start your design using an inflated beach ball, wrap it using strands of grapevine wire. After that, you can deflate the ball so that you can adorn it with strands of Christmas lights.
22. Zodiac Constellation
If the Christmas lights remind you of stars, then you can make artwork that resembles them.
Moreover, if you like astrology, you can personalize your artwork design by creating a zodiac constellation.
Such a design strategy can be a great conversation piece for your manufactured home or use it as a thoughtful gift for your friend.
Conclusion
There is nothing incredible like installing light fixtures during the Christmas season.
Christmas lights look incredible during holidays, but you can leave them hanging even after the festive season. All you have to do is retain the warmth and glow of these lights by making some creative changes.
However, when decorating your manufactured home's outdoor space, you should know that not all lights can be used all year round. Many of the LED lights can only be used for about three months. But if you leave them exposed for long, they can crack and become a fire hazard.
With the above innovative ways, you can keep your Christmas lights up all year round. Moreover, the strategies highlighted do not indicate the Christmas season.